Democrats believe in the power of the People.
We believe our nation's strength is that different people can unite – working together for the good of each and for the benefit of all.
We believe that government's role is to protect the people and ensure justice, freedom, and equal opportunity.
And we believe that by standing firm on these values, Monterey County, California, and the United States of America may reclaim our vision as a land of sustainable optimism, prosperity, and unity.
________________________
Support Your Local Democratic Party – DONATE TODAY
________________________
Democrats United – Fall Mixer – Sunday, 22 October 2023 – 1-4pm in Corral de Tierra @ Markham Ranch
View DETAILS HERE  or buy tickets or sponsorship NOW.

________________________
Music Series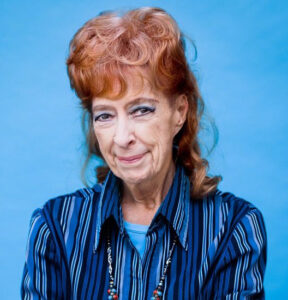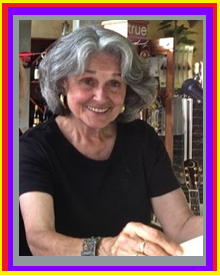 Jan Knippers Black      Stefani Mistretta
We greatly appreciate our Sponsors – Thank you!
JKB Bread & Roses Music Series – Ongoing
Alan Haffa, Monterey City Councilman
Dave Pacheco, Seaside City Councilman
Gary Karnes
Paula Pelot
George Riley
Laurie Eavey
Bob Krauth
Mibs McCarthy
Gail Morton
Edward Lo
Susan Ragsdale-Cronin
Kim Snyder
Kate Spencer
________________________
Email Alerts
Stay updated on official local Democratic Party news, activities, and events.
Send your name, zip code of residence, and email using the CONTACT US page. Phone numbers are helpful, yet not required. Thank you.
________________________
Visit our Headquarters

Volunteer opportunities include writing postcards or letters, making calls or sending texts to get feedback on the recent campaign season, data entry, compiling and updating reference materials, delivering literature to homes, creating content for the website, helping subcommittee chairs, joining a working group, planning events, organizing the office, and more. Staffed by volunteers. Hours vary. Call 831-333-0101 for recorded information. Email the chair or other officer, if preferred.
Center for Change – Headquarters for the Monterey County Democratic Party and the election-year Democrats United Coordinated Campaign
Located at 1238 Fremont Blvd. , Seaside CA 93955 – Hours of operation are posted here during the month preceding elections. Open by arrangement for events year-round. Call or text 831-272-7271.
Satellite Operations:
Located at 931½ E. Market St. , Salinas CA 93905 – Open only during the month preceding elections (subject to availability per property owner) – not operating year-round. Call or text Karen Araujo 831-601-4564.
Located in Gonzales CA 93926 – Materials pick-up and distribution by arrangement during the month preceding elections. Contact varies with each cycle.
________________________
Join us!
We are the party of unity and equity. Make your own Democratic space. Participate in one of five existing local clubs or create one focusing on a specific value, certain issues, or your geographic area!
Explore our site to learn more about the many ways you can make a difference in the party of the people. Stop by one of our meetings, attend an event, volunteer your skills and time, make a donation of any size, or just share information on social media.
Take a stand. Our community, the Golden State, and our country need you.
Monthly business meetings are held January-November on 4th Tuesdays at 6:30pm and usually alternate between our Salinas and Seaside locations. They are preceded by an optional social time 6-6:30pm. NOTE: Until further notice, we are holding our monthly meetings online. To participate, please contact: MCDCC.Info@gmail.com. The auto-response will provide a Zoom registration link. Thank you.
Contagious COVID-19 variants are still out there, so protect your plans – and each other – with the tips offered by the CA Department of Public Health.