In Monterey County, we know how important it is for all of us to make our vote count. If you're registered already, great! If you haven't yet registered, use this link to get useful information and to register online via the Monterey County Elections website.
STATEWIDE PRIMARY ELECTION ON JUNE 7, 2022.
Vote-by-mail ballots sent out beginning on May 9th.
COMPLETE AND RETURN YOUR BALLOT RIGHT AWAY. YOU DO NOT HAVE TO ADD POSTAGE.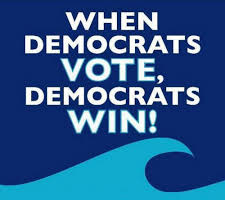 These candidates are endorsed by the California Democratic Party for offices in our region:
ASSEMBLY DISTRICT 30 – DAWN ADDIS
ASSEMBLY DISTRICT 29 – ROBERT RIVAS
CONGRESSIONAL DISTRICT 19 – JIMMY PANETTA
CONGRESSIONAL DISTRICT 18 – ZOE LOFGREN
Complete list of all state and federal endorsements – click here
These are the only local candidates endorsed by the Democratic Party:
TINA NIETO – MONTEREY COUNTY SHERIFF
MONTEREY COUNTY SUPERVISOR DISTRICT 2 (DUAL ENDORSEMENT – VOTE FOR EITHER)
MONTEREY COUNTY BOARD OF EDUCATION – TRUSTEE AREA 1 – ANNETTE YEE STECK
CHUALAR UNION SCHOOL DISTRICT 3 TRUSTEE – OFELIA C. FLORES